The Keystone Telephone Company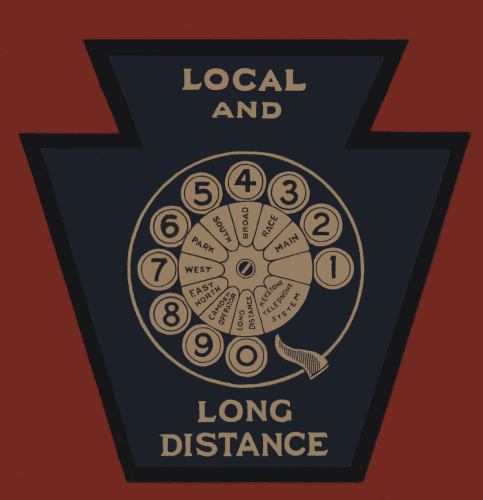 When the Keystone rings, it's BUSINESS
EXCLUSIVE FEATURES OF KEYSTONE TELEPHONE SERVICE

FASTEST - Saves time on every call, Philadelphia's Fastest Telephone.
CORRECT TIME - Dial Race 04 to get correct time. A courteous service at no extra cost.
BUSINESS MEN'S SERVICE - Highly specialized automatic system serving the business interests of this community.
U. S. LOCAL WEATHER FORECAST - Dial Race 01 - the U. S. local weather forecast will be given gratuitously.
For antique telephone information, go to http://www.telephonecollectors.org.
Revised 07/17/09